Now this is the page where we really boast about our holidays (not least because we absolutely love our jobs and the amazing destinations and experiences we offer!) But rather than take our word for it, we thought you should decide for yourselves by reading some of the happy feedback we've received from both our leisure and corporate clients. And we don't believe any of our travel experiences are complete without a happy client at the end of it…
What others say…
''Exceptional, Impeccable, knowledgeable – it would be easy to run out of superlatives when talking about the unforgettable honeymoon we enjoyed last month thanks to SmoothRed.
'Smooth' is certainly an apt description for this brand; from their inspired travel suggestions – a 19 day road trip via Lamborghini from Venice to the Amalfi coast – down to the minutiae of our daily needs; wonderful restaurants, luxurious hotels and of course fabulous wines and tastings. Absolutely everything was pre-empted and arranged which left us to simply relax and indulge.  I would not hesitate to book another experience with Adam and his galvanised team of passionate travel experts. Our sincere thanks to you all."
Mark Furness (CEO Essensys) & Pamela Sumner Furness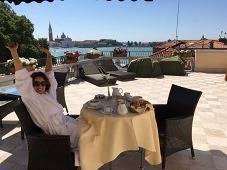 "A wonderfully well organised trip, thank you SmoothRed! With great friends and glorious wines in an amazing setting it really was a an incredible trip. Chateau Beychevelle was unbelievable, thank you so much for making this trip so special"
Jane & Brian Emsell – Luxury Bordeaux weekend with friends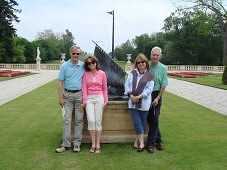 "Everyone had the most amazing time…..it all went very "smoothly" and with 27 women that is saying something! The tour guide and the champagne houses were out of this world and andreas deserves a special mention.  I think you'll get quite a few bookings out of this!  Lots of people have asked for your details"
Kate Andrews – Hen Do in Champagne
"A really great trip! The venues were well chosen and the restaurants were top class. The whole group had a truly memorable experience and Smooth Red were on hand throughout the weekend to ensure the event ran really smoothly. Many thanks, especially to Adam, who worked hard to make this event so special"
Mortgage Advice Bureau – Incentive trip to the French Riviera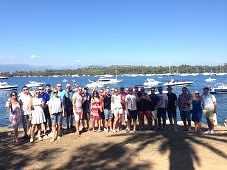 "I just wanted to drop you a note to thank you for the amazing experience you provided for all of us on our trip to Bordeaux. I must say that the company name 'SmoothRed' is completely appropriate as everything over the weekend was effortless and seamless.  From the tours to the meals and especially the final dinner at the Oyster Farm, the weekend was a complete and utter success with nothing left unattended to and each of the guests thoroughly enjoying themselves, thank you"
Sunseeker London – Bespoke Bordeaux wine weekend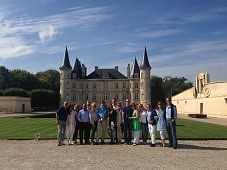 "SmoothRed did an exceptional job organising a weekend away in Bordeaux for my 50th Birthday. The itinerary was well thought through and organised superbly. The Chateaux selected for dinner was breathtaking and something we would not (and could not) have done without their advice, knowledge of the region and contacts. The whole event was truly memorable and exceeded all my expectations. Thank you"
 Ian Geddes – 50th Birthday weekend with friends in Bordeaux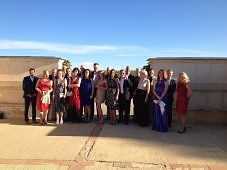 "We have been repeat clients of SmoothRed for numerous tours from Champagne tasting in Reims, wine tasting in Bordeaux and Tuscany and now we are looking forward to our next trip with SmoothRed to the Loire Valley. SmoothRed has organised such fantastic tours for us and we very much enjoyed all the wine tastings.  Thank you"
Thi Tran – Private group. Wine tours in Tuscany, Champagne, Bordeaux and the Loire Valley
"On behalf of our party, I would just like to say a huge thank you for a superbly arranged trip.  The combination of wineries, tastings and tours worked really well.  Our driver,  was very helpful and friendly. The hotel accommodation, both Auberge du Soleil and the Healdsburg were both very good.  All in all an excellent tour that went like clockwork .  Thank you!"
Hilary Dalton U3A, Porto Douro Valley 2016
We had our third trip arranged by SmoothRed for the Southport U3A Wine Appreciation Group in the Douro Valley.  Like the first two it was well organised and most enjoyable.  The tour party doubled to 40 in number and all were delighted with the itinerary and the knowledge and enthusiasm of the guides.  The venues are always interesting and occasionally off the beaten track.  The set meals and recommended restaurants also satisfy our love of fine dining.  Arrangements made through SmoothRed virtually guarantees success.
Henry Cambell Smith, Bordeaux April 2016
"The trip was fantastic and everything went like clockwork. The Smooth Red service was exemplary, the tastings great and the hotel perfect (fantastic location!) I will absolutely recommend you guys to any friends thinking of booking trips in the area,  thanks again to you and the team – a really great weekend."
Simon Theobald, Champagne April 2016
"Our day to Moet and Chandon plus a couple of boutique Champagne houses was an excellent day, made all the better by our tremendous host for the day. Her knowledge, professionalism and style of guiding us through the day were indeed a highlight and I cannot praise her enough.The ability to contrast the large Moet house with the small boutiques was very good planning and I would not change a thing on that day visit. I am very pleased with the organisation provided by Smooth Red and will certainly be in touch again when I am planning my next wine tasting trip."
Alec Carstensen, Bordeaux December 2015
"We had a wonderful time. Your service was excellent. We chose your company due to your quick responses, your information was detailed and the driver was timely. We would recommend your services to anyone and we will definitely return. Chateau Boyd Cantenac was special as the owner gave us a private tour and was a very nice gentleman. On the second day the town of Saint Emilion was spectacular. The cellar and cave was something we had not experienced before. The owners nephew took us on the tour and was able to arrange for us to ship wine back home. The wine tasting on New Year's Eve was a nice pairing with the cheese. It was the highlight of our trip to Europe to travel to these vineyards. Our friends that live in London will definitely use your company again when other friends visit.  Thank you"
Becky Bishop, Champagne December 2015
Our trip was great thanks, the tour went very well. Thank you very much for all your help organising the trip, we are very impressed with Smooth Red and would definitely recommend you to others.
Alejandra Esteban, Bordeaux and Champagne, December 2015
"Thank you very much! Sad to be home though!  will definitely be back in contact with you for more wine tours in the future!"
Nick Maddock, Beaujolais Tour, November 2015
The dinner was very grand, the highlight being the opportunity at the end to join a thousand other attendees carrying a flaming torch to the main square, for the opening of the nouveau on the stroke of midnight.  Truly memorable. You can reckon on me being in touch again before too long.   The Loire is the next on my list…..
Kathryn, wine holiday, Napa Valley  November 2015
"Thank you for arranging an excellent tour and hopefully I will be able to use Smoothred again in due course"
Peter, wine weekend Bordeaux November 2015
"As usual your recommendations were excellent. Chateau de Verrières was very special indeed and I'd highly recommend it. We look forward to another tour"
Roger & Nicki, wine weekend October 2015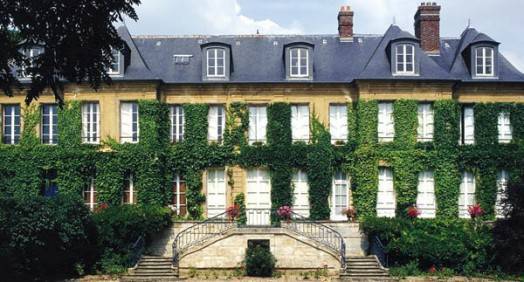 "Thank you for a wonderful trip and we would happily recommend you to anyone who asked. And you never know when we have drunk all that we bought we might just have to book another trip to refill!"
John O'Neill, wine weekend, October 2015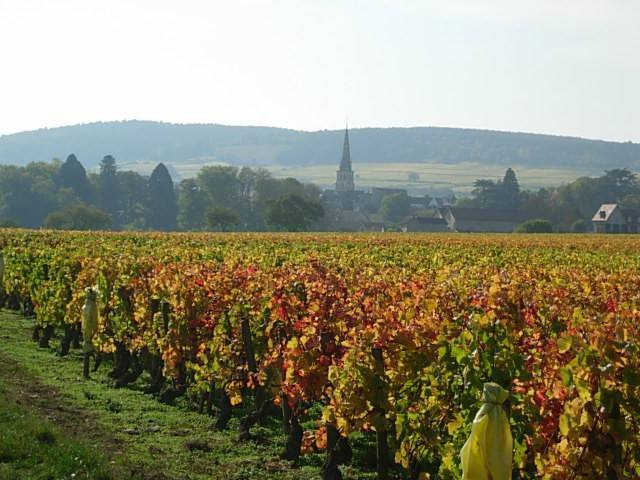 "Thankyou very much for our lovely trip to the Loire. We had a brilliant time. Everything went smoothly and the organisation was impeccable.We thoroughly enjoyed the tasting day and the visits and found the restaurants you had recommended were extremely good. Thank you again."
Pat B, U3A wine trip, Sept 2015
"In a word, it was fantastic! Our tour had everything – superb wines, two outstanding lunches, lots to learn, lots to enjoy, a series of outstanding guides and domaine owners who went out of their way to be helpful, and visits to many beautiful places in perfect September weather. There was absolutely nothing that we would fault. And we have returned having placed orders for wine and with contact details to order more. Many thanks indeed from the Edinburgh Wine Club to the SmoothRed team for organising such a magical tour of the Loire.
George, Edinburgh Wine Club, September 2015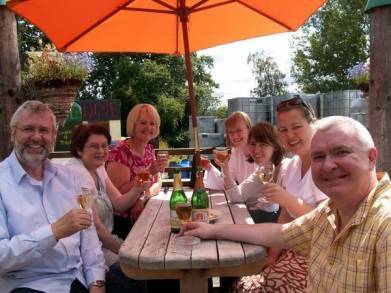 "It was good to do both the St Emilion region and the Medoc region but the main problem we have now is we now know we prefer older mature wines that are much more expensive!
Paul, wine weekend, August 2015
"We had a great time in Bordeaux! We definitely got so much out of our short visit, and we are keen to go back now. We wouldn't have changed a thing."
Alana, wine weekend, August 2015
"This is the first time we have used SmoothRed and it has opened up a whole new world which we intend to return to very soon.  Excellent and professional service, which carries though to the hotel, restaurants and drivers used by SmoothRed."
Peter, wine weekend, August 2015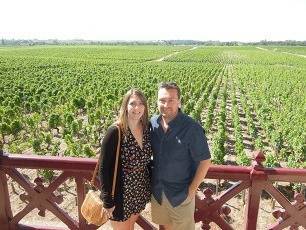 "Thank you Smooth Red for organising a fabulous trip to Reims. We had an amazing and informative time. The restaurants organised were a true experience of French cuisine! Chateau Rilly was pure luxury and their service was second to none. Not many of us can say they have cut the top off a champagne bottle with a sword.We look forward to our next trip, get organising Adam!"
Jo, wine weekend, July 2015
"This is our second SmoothRed holiday in France, and both times we have been very impressed in both the obvious effort which goes into the planning of the trips, and the selection of the local guides.  They really do make the difference, and on this particular trip they all were very knowledgeable, friendly and were passionate about the wine industry.  We always come back understanding more about the regions, without it feeling like a lecture (I think the wine helps here!)"
Jamie and Jayne, wine holiday, June 2015
"I thought I would let you know my husband and son had an excellent trip. The guide was great and everything very efficient. We would recommend Smoothred to anyone.
Linda, wine weekend, July 2015
"We had a great time, thank you. Zero complaints, everything went very smoothly and without hitch and the vineyards chosen by you all had something different to offer/see.
Garry, wine weekend, July 2015
"The tour was excellent – we enjoyed it tremendously. The 3 estates we visited were each very informative and unique. The guide was excellent and very knowledgeable about the region. It was a very enjoyable experience."
Deborah, wine weekend, June 2015
"The last two visits were special because we met and were shown around by the owners.  We appreciated their time, knowledge and humour.  Both Miguel and Jesus were lovely."
Ann and John, wine weekend,  May 2015
"We had a wonderful weekend, everything was perfect. The accommodation was great and the location couldn't have been better.
Arit, wine weekend, May 2015
"We had a great week thanks and everything went really well. The tour guides were incredibly knowledgeable and friendly and were very very well organised."
Lindsey, wine weekend May 2015
"We had a fantastic time and really enjoyed visiting the two large champagne houses and also especially the family estate.  Our lunch in their home with them is something we will all remember."
Susie, wine weekend April 2015
"We would all recommend your services to family and friends, and even personally use your team again, whom are looking for a similar experience."
Mike, wine weekend April 2015
"Had an absolutely fabulous trip! Well executed and organised and Les Crayères was beautiful, the room, the food, the service. All in all a great trip, many thanks, next stop Burgundy for next year!"
Nicola, wine weekend, March 2015
"The two days were so good we did not want to come home!"
Geraldine, wine weekend, November 2014
"Your company name 'SmoothRed' is completely appropriate as everything over the weekend was effortless and seamless."
Sunseeker London Limited, corporate group, October 2014
 "Our guide Alan was most professional and went out of his way to give us the best experience. Your choice of Chateaux was excellent and our gourmet meals were outstanding."
Miguel and Irene, wine weekend, October 2014
"Strongly recommend it to anyone into wine!"
Eric, wine weekend, October 2014
"Just wanted to say thank you to the Smoothred team for organising a fantastic trip for us, especially the boat trip! The proposal went perfectly and we are now engaged!"
Adam, special occasion, October 2014
"It was a great trip and I can't praise enough the team with whom I dealt. You were all very pleasant helpful and efficient people not to mention patient when answering my questions so thank you."
Nora, wine weekend, October 2014
"Our 25th anniversary holiday that you arranged for us will stay as one of the most memorable holidays we have ever had. Everything was incredibly well organised, the hotels were all to great standard and the wine tours were faultless, with guides always turning up on time, being impeccably polite and very knowledgeable."
Andrew and Lucy, 25th anniversary wine weekend September 2014
"Excellent value for money and a highly memorable trip"
Trevor,  wine weekend, February 2014
"It was the perfect birthday present!"
Rosemarie, wine gift voucher, February 2014