Now this is the page where we really boast about our holidays (not least because we absolutely love our jobs and the amazing destinations and experiences we offer!) But rather than take our word for it, we thought you should decide for yourselves by reading some of the happy feedback we've received from both our leisure and corporate clients. And we don't believe any of our travel experiences are complete without a happy client at the end of it…
What others say…
''Exceptional, Impeccable, knowledgeable – it would be easy to run out of superlatives when talking about the unforgettable honeymoon we enjoyed last month thanks to SmoothRed.
'Smooth' is certainly an apt description for this brand; from their inspired travel suggestions – a 19 day road trip via Lamborghini from Venice to the Amalfi coast – down to the minutiae of our daily needs; wonderful restaurants, luxurious hotels and of course fabulous wines and tastings. Absolutely everything was pre-empted and arranged which left us to simply relax and indulge.  I would not hesitate to book another experience with Adam and his galvanised team of passionate travel experts. Our sincere thanks to you all."
Mark Furness (CEO Essensys) & Pamela Sumner Furness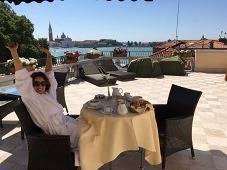 "A wonderfully well organised trip, thank you SmoothRed! With great friends and glorious wines in an amazing setting it really was a an incredible trip. Chateau Beychevelle was unbelievable, thank you so much for making this trip so special"
Jane & Brian Emsell – Luxury Bordeaux weekend with friends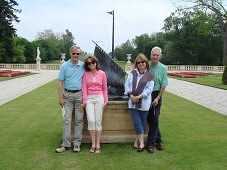 "Everyone had the most amazing time…..it all went very "smoothly" and with 27 women that is saying something! The tour guide and the champagne houses were out of this world and andreas deserves a special mention.  I think you'll get quite a few bookings out of this!  Lots of people have asked for your details"
Kate Andrews – Hen Do in Champagne
"A really great trip! The venues were well chosen and the restaurants were top class. The whole group had a truly memorable experience and Smooth Red were on hand throughout the weekend to ensure the event ran really smoothly. Many thanks, especially to Adam, who worked hard to make this event so special"
Mortgage Advice Bureau – Incentive trip to the French Riviera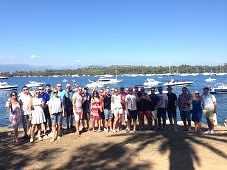 "I just wanted to drop you a note to thank you for the amazing experience you provided for all of us on our trip to Bordeaux. I must say that the company name 'SmoothRed' is completely appropriate as everything over the weekend was effortless and seamless.  From the tours to the meals and especially the final dinner at the Oyster Farm, the weekend was a complete and utter success with nothing left unattended to and each of the guests thoroughly enjoying themselves, thank you"
Sunseeker London – Bespoke Bordeaux wine weekend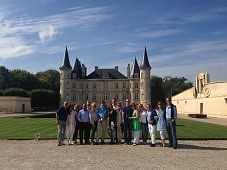 "SmoothRed did an exceptional job organising a weekend away in Bordeaux for my 50th Birthday. The itinerary was well thought through and organised superbly. The Chateaux selected for dinner was breathtaking and something we would not (and could not) have done without their advice, knowledge of the region and contacts. The whole event was truly memorable and exceeded all my expectations. Thank you"
 Ian Geddes – 50th Birthday weekend with friends in Bordeaux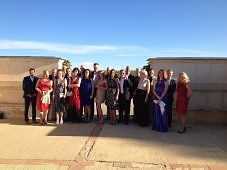 "We have been repeat clients of SmoothRed for numerous tours from Champagne tasting in Reims, wine tasting in Bordeaux and Tuscany and now we are looking forward to our next trip with SmoothRed to the Loire Valley. SmoothRed has organised such fantastic tours for us and we very much enjoyed all the wine tastings.  Thank you"
Thi Tran – Private group. Wine tours in Tuscany, Champagne, Bordeaux and the Loire Valley
"As usual your recommendations were excellent. Chateau de Verrières was very special indeed and I'd highly recommend it. We look forward to another tour"
Roger & Nicki, wine weekend October 2015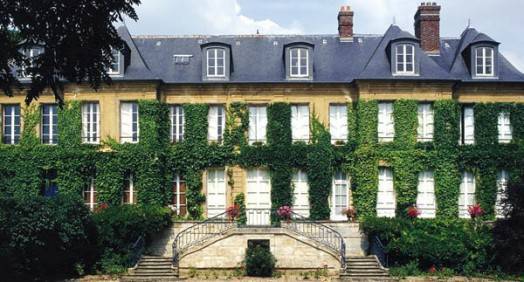 "Thank you for a wonderful trip and we would happily recommend you to anyone who asked. And you never know when we have drunk all that we bought we might just have to book another trip to refill!"
John O'Neill, wine weekend, October 2015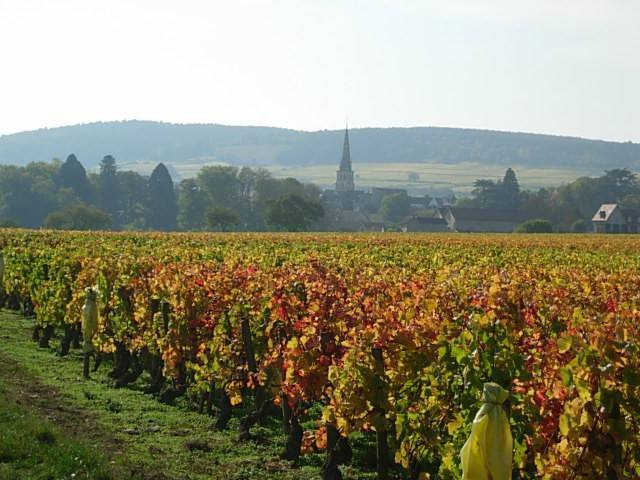 "Thankyou very much for our lovely trip to the Loire. We had a brilliant time. Everything went smoothly and the organisation was impeccable.We thoroughly enjoyed the tasting day and the visits and found the restaurants you had recommended were extremely good. Thank you again."
Pat B, U3A wine trip, Sept 2015
"In a word, it was fantastic! Our tour had everything – superb wines, two outstanding lunches, lots to learn, lots to enjoy, a series of outstanding guides and domaine owners who went out of their way to be helpful, and visits to many beautiful places in perfect September weather. There was absolutely nothing that we would fault. And we have returned having placed orders for wine and with contact details to order more. Many thanks indeed from the Edinburgh Wine Club to the SmoothRed team for organising such a magical tour of the Loire.
George, Edinburgh Wine Club, September 2015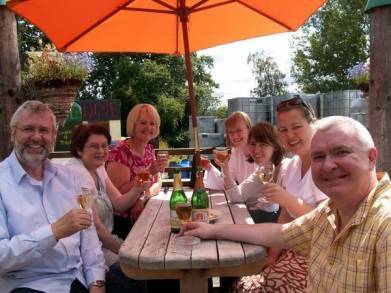 "It was good to do both the St Emilion region and the Medoc region but the main problem we have now is we now know we prefer older mature wines that are much more expensive!
Paul, wine weekend, August 2015