Some choose the Spanish seaside. Some choose Greek islands. Some choose Swiss lakes. The European travellers who are really in the know, though – they choose Croatia. Europe's finest hidden gem is a place of breathtaking coastal towns and shining sapphire seas, blanketed by historic architecture inspired by a rich, fascinating past.
Adventure in the Adriatic means more than just what you see, however. It means downing oysters in the evening sun, island-hopping on a classic yacht and wandering the picturesque, cobbled streets of Dubrovnik, or soaking up the vibrant energy and unbeatable atmosphere of Split. More than anything, though, it means great wine.
Croatia's wines are as diverse as they are underrated. Over 300 wine regions use a wide array of grape varieties to produce an almost endless supply of wine – mostly whites, but with more than a few reds and even the occasional rosé here and there. The Dingač region, in particular, is renowned for its reds, made from the Plavac Mali grape that's harvested off the region's stunning hillside vineyards.
It may not be top of most peoples' list in terms of European wine regions, but that's not because Croatia is anything other than an outstanding place for wine-lovers to visit. It's just because they don't know it yet.
Our Latest Croatian Wine Tours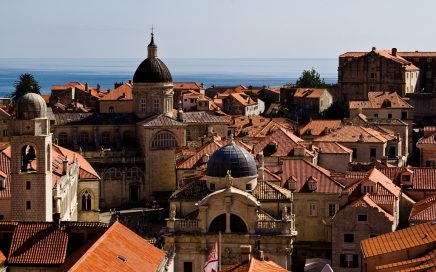 4 days from £1,248pp
4 days from £989pp